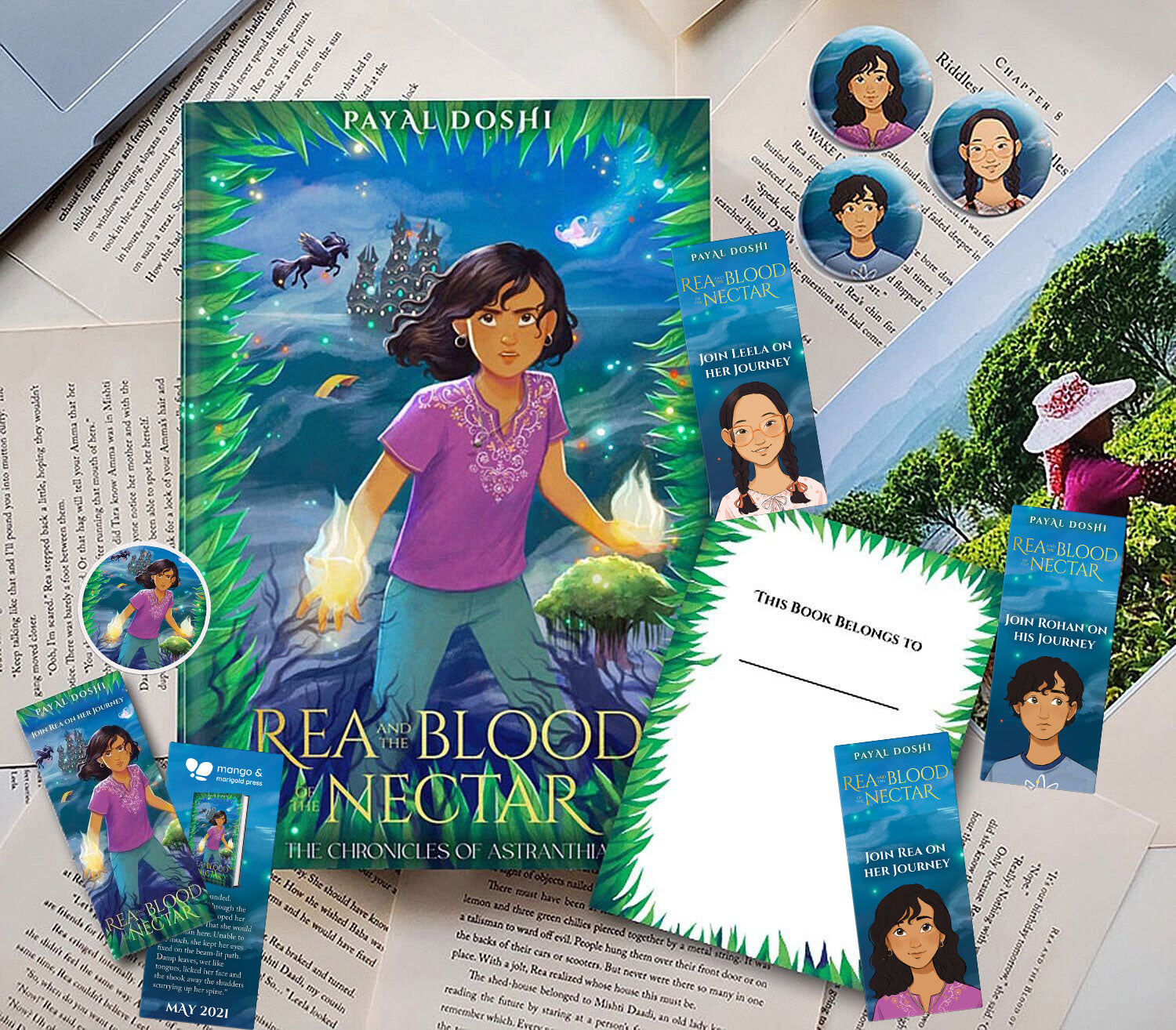 Rea and the Blood of the Nectar
Author: Payal Doshi
$19.95
It all begins on the night Rea turns twelve. After a big fight with her twin brother Rohan on their birthday, Rea's life in the small village of Darjeeling, India, gets turned on its head. It's four in the morning and Rohan is nowhere to be found.

It hasn't even been a day and Amma acts like Rohan's gone forever. Her grandmother, too, is behaving strangely. Unwilling to give up on her brother, Rea and her friend Leela meet Mishti Daadi, a wrinkly old fortune-teller whose powers of divination set them off on a secret quest. In the shade of night, they portal to an otherworldly realm of Astranthia, a land full of magic and whimsy.
Struggling with the truth her Amma has kept hidden from her, Rea must solve clues that lead to Rohan, find a way to rescue him and save Astranthia from a potentially deadly fate. But the clock is ticking. Can she rescue Rohan, save Astranthia, and live to see it all?
Format: Hardcover with Dust Jacket
Awards
Moonbeam Gold Pre-Teen Fiction
Pinnacle Book Achievement Award Best Book Juvenile Fiction
2021 NYC Big Book Award - Fantasy, Juvenile Fiction
Royal Dragonfly - 1st Place (tie) Middle-Grade Fiction, Honorable Mention - New Author Fiction, Science Fiction/Fantasy
2021 Story Monsters Approved - First-Time Author
2022 Eric Hoffer Book Award - Category Finalist
2022 Purple Dragonfly Award - Middle-Grade
 Fiction (Honorable Mention)
2022 Next Generation Indie Book Award - Fantasy (Finalist)
2022 IPPY Award Juvenile Fiction Gold